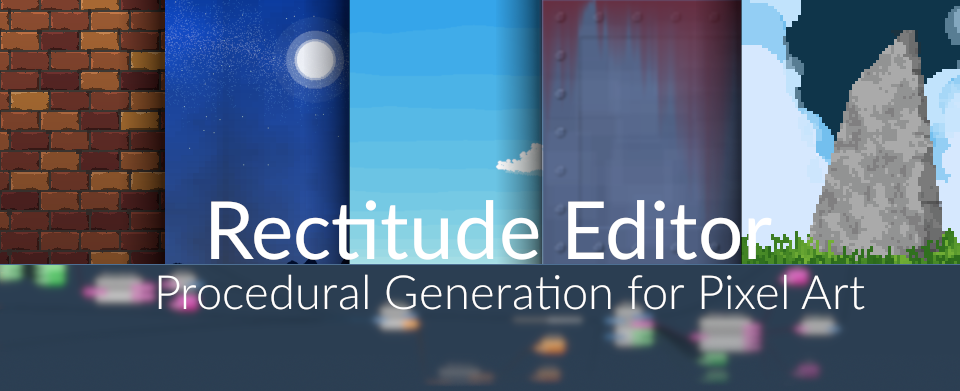 Rectitude : Procgen + Pixel Art (Beta)
A grumpy bear tries to write more.
---
Some people do nanowrimo.
I don't but a friend told me that 1/ I am grumpy bear and 2/ that I could do more to communicate about Rectitude.
She was obviously right. Please don't tell her, she would be insufferable.
Still I'll make an effort in November.
I'll talk about the stuff I have working on. The new bits I added and the demo project I am trying to wrap.
Actually, I have done quite a few things since the last release.
Stay a while and listen.


Files
Version 2022-01-27
Jan 29, 2022
Get Rectitude : Procgen + Pixel Art (Beta)