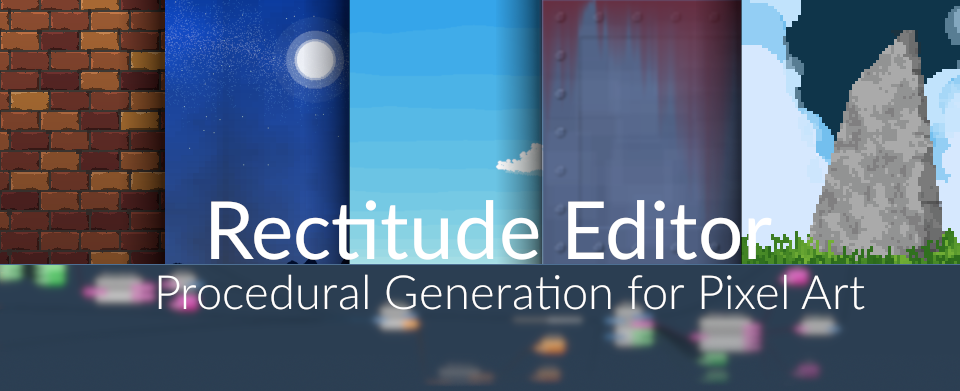 Rectitude : Procgen + Pixel Art (Beta)
Nodevember. not a bad idea.
---
In the last post, I was talking about nanowrimo, But actually, the things to consider the November for procgen enthusiast is https://nodevember.io/ : "yearly challenge during the month of November, to improve and show off your procedural skills."

I'll try to do a few of them and post here.
Get Rectitude : Procgen + Pixel Art (Beta)